To change the skin of the roundcube web interface between the new Elastic skin and the older Larry skin, follow these steps:
1.  Login to your webmail account as you normally would.
2.  Enter the roundcube webmail client.  For most, this is probably configured to automatically enter your mailbox after logging in.
3.  Click on settings on the left side (if you are switching from larry to elastic, the settings option will be in the bar across the top).
4.  Click on user interface.  See the image below to assist with steps 3 and 4.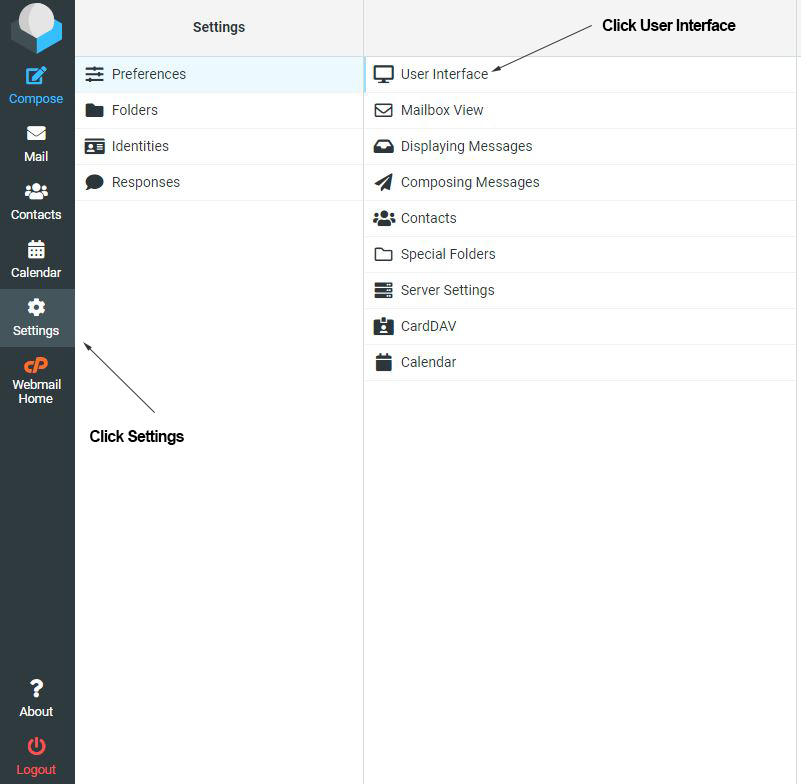 5.  As shown below, additional options will appear including one that is called Interface skin.  To revert to the old skin that was used for webmail for roundcube throughout 2019, you will want to select the larry skin and click save.  The new "modern" theme for 2020 is the elastic skin.  Following server updates, everyone was automatically moved to this skin by the update process.  You are able to switch back and forth as you would like by changing this option and clicking save.